Get Help Now
We are passionate about helping you or your loved one find lasting recovery.
At St. Joseph Institute, we provide solutions that free you from the power of addiction.
Get Help Now
Our Campus Promotes Healing
St. Joseph Institute is located on a beautiful mountainside in central Pennsylvania (near State College and Altoona).
Elegant log and stone lodges, miles of walking trails, a spa and wellness center, gym, library, chapel and very private grounds all contribute to a successful recovery experience.
Apply Online
We work on an in-network basis with many insurance companies.
We will be happy to verify your benefits with no obligation.
Apply Online
We Specialize In Treating & Healing the Whole Person
Each Person is Unique
Most rehabs offering help with addiction have an identical program for every person, as if the underlying issues that drive drug addiction and alcohol addiction are the same for everyone. We believe this "one size fits all" approach fails to meet the needs of many people.
By recognizing each person's physical, mental, emotional and spiritual issues, we seek to find resolution to underlying problems and achieve better outcomes. You never become a "number" at St. Joseph Institute rehab in PA.
Healing the Whole Person
Overcoming addiction is about reclaiming your life and making it better. The Institute's alcohol & drug abuse rehab program provides the opportunity to achieve a level of wellness that few people experience. We will be concerned about your physical and mental health, offering program options for those with chronic pain, PTSD or trauma. We help you learn ways to better manage your life, while addressing co-occurring conditions such as anxiety, depression or abuse. As a non-denominational Christian rehab center, we will support your spiritual development — without imposing specific beliefs – to help you rediscover a sense of purpose. Helping you develop the skills to manage stress, reduce conflict and have happier relationships is also part of our alcohol & drug abuse rehab program.
Preparing for the Future
A critical aspect of the recovery process is preparing for the next step — living a better life that is drug and alcohol free. Together we will develop a plan for the future, coordinating the support necessary to help you stay clean and sober. In the months and years ahead we will be here to help and offer advice, support and encouragement as you journey forward.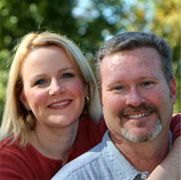 "You saved my life. I have been to other rehab centers but none are like St. Joseph. You cared more about me than I did about myself. You never stopped helping me put my life back together. Today I am drug and alcohol free. I have purpose. I have hope. Thank you." -Ryan
Over 4 Weeks, St. Joseph Institute Clients Experience the Following
Anxiety Decreased By:
29%
Depression Decreased By:
48%
Increase in Spiritual Practices Over:
100%
Quality of Life Improved By:
70%
Inpatient Alcohol & Drug Abuse Rehab in PA
A survey of more than 200 people who have received help with addiction at St. Joseph Institute in Pennsylvania provided a satisfaction rating of 93.7% for the program.  The Institute has been cited in surveys by third parties and the media as a "Top" rehab facility, "One of the best alcohol & drug abuse rehabs in PA and the Northeast," and "the Best Value in treatment for addiction." St. Joseph Institute is committed to being the leading addiction treatment and detox center in Pennsylvania. Our goal is to be recognized as a place where people will receive quality care from a staff that is passionate about helping people overcome their addiction.