"Drugs took control of my life. I started using in high school and by the time I was 30 I was lost, broken and nowhere. It has been a long journey back, but I am making it. The days are getting better. I have hope, I have purpose. Thank you St. Joseph Institute."
About Drug Abuse
We know the destructive power of drugs and how hard it is to let go of addiction.  Whatever your drug of choice – opioids, cocaine, heroin, marijuana, benzos, stimulants – we know how to quickly detox you and start the road to recovery.
Our Board Certified physician and 24/7 medical staff use a combination of non-addictive medications and holistic treatments that reduce the cravings of drug and alcohol addiction with minimal discomfort.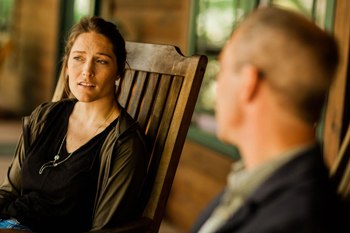 Our drug addiction rehab center recognizes that drug and alcohol addiction is a disease with physiological and psychological causes and symptoms.  Using one-on-one therapy and counseling, we will address these causes and teach you about relapse and drug abuse prevention. We will not judge or condemn. Together we will help you overcome the power of your addiction and find the path to a fuller, richer life.
Ensuring that we are up-to-date on the latest research about drug abuse prevention and treatment for addiction is a high priority for our professional staff. We are familiar with new trends in drug addiction therapy, drug detox procedures and advances in holistic drug rehab. The goal of our drug addiction rehab center is to always be offering the best possible program for addiction recovery.
Our Medical Director and clinical staff are recognized for their expertise and are often called upon to educate doctors and other healthcare professionals in the treatment of drug addiction.  An in-depth understanding of new drugs that require special detox procedures and new methods of holistic drug rehab is part of our on-going training. Among the drug addictions we have treated recently are heroin, cocaine, prescription pain killers (e.g. OxyContin), bath salts, amphetamines, benzodiazepines, ecstasy, hallucinogens, Ketamine, marijuana, MDMA, Methadone and Suboxone.