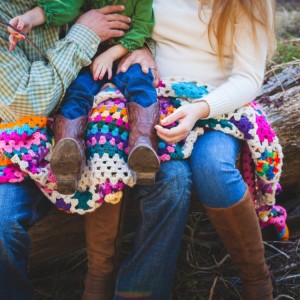 A lasting recovery requires you to replace harmful habits with healthy alternatives. Family-friendly recreation lets you stay on track with your sobriety while making special memories with the people you care about the most.
Although it's always a good idea to chat with your family to see what activities are of interest, here are some suggestions to help you start planning your next adventure.

Plant a Garden
Planting a garden is a wonderful family project if you enjoy being outside and working with your hands. Watering, weeding, and harvesting teaches responsibility to kids of all ages. There is also evidence that growing your own food promotes healthier eating habits for the whole family.
If you don't have the luxury of a big backyard, don't automatically write off the idea of planting a garden. A small container garden can be placed on your porch or sidewalk. You might not be able to grow all the food your family needs, but you can grow fresh herbs, carrots, onions, and tomatoes with relatively little space.
Take Up Geocaching
Geocaching is the modern-day version of a treasure hunt. Participants use a GPS receiver and other navigational techniques to search for containers known as geocaches that are hidden all over the world. The geocaches contain logs that document the activities of past participants and tiny trinkets for trading.  
In addition to finding geocaches, your family can also try creating and hiding your own geocaches. Picking out trinkets to fill the box and choosing a special hiding place is a great activity for children who are too young to actively participate in the act of finding a geocache. Visit the Geocaching 101 website to learn more.
Be a Tourist in Your Hometown
Traveling to far away locations is certainly exciting, but planning a trip can be time consuming and expensive. As an alternative, why not explore some of the destinations in your community that you've previously overlooked?
Zoos, aquariums, museums, art galleries, historical sites, and local landmarks are excellent places to visit for the entire family. If you're on a tight budget, look for attractions that offer free or reduced-price admission on select days.
Go Camping
Spending time in nature and getting away from electronic distractions offers the chance to reconnect with the people you care about in a more meaningful way. You don't even have to travel far, since you'll experience many of the benefits of camping even if you're simply pitching a tent in the backyard.
Younger children will love to make s'mores, collect fireflies in a jar, or skip rocks along the river. Older children can tell ghost stories, plan a scavenger hunt, or see how many constellations they can find. Photographing the beautiful scenery or playing outdoor games such as cornhole and horseshoes are also great options.
Plan a Game Night
A weekly family game night is sure to provide plenty of special memories. Scrabble, Monopoly, and Yahtzee are classic games that can be enjoyed by players of all ages, but there are plenty of newer board games to consider as well. If you're not sure what types of games your family might enjoy, see if your local public library has titles to borrow. Many libraries now offer board games, puzzles, and movies to check out in addition to books and magazines.
Add a little extra element of fun to your family game night by purchasing a thrift store trophy that you can award to the winner. Kids love having tangible evidence of their victory, especially when it's the first time they've managed to win against a parent or older sibling.
Have a Movie Marathon
A movie marathon is the perfect chance to share your favorite classic films with your children or to enjoy a series such as Star Wars, Lord of the Rings, or Harry Potter together. With today's plethora of streaming services, almost any movie you want is available with just a few clicks.
Create a cozy atmosphere by encouraging everyone to change into their pajamas and covering the living room floor with pillows and blankets. Break out the popcorn, soda, and candy, then get ready to enjoy some quality family bonding time.
Volunteer
There's no greater joy in life than helping others. Volunteering lets you give back to your community, make new friends, and build new skills.
Here are some volunteer ideas that are appropriate for the whole family:
Help build a home through Habitat for Humanity.

Care for pets at a local animal shelter.

Prepare and distribute care packages for the homeless.

Organize a canned food drive.

Clean up a local park.

Help elderly neighbors with yard work.
By Dana Hinders
To learn more about our programs, please visit our website.
Related articles: