The objective of St. Joseph Institute is to provide the best possible care for the residents in our substance abuse treatment program by offering a renowned professional team of highly credentialed individuals with many years of experience in addiction recovery, behavioral health, pain management and the treatment of co-occurring conditions.
---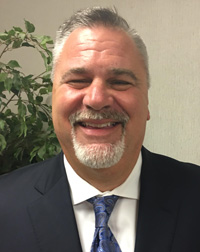 CEO, Summit BHC Pennsylvania Division
Guy Murray
Guy is an accomplished turn-around leader and growth CEO with a broad-base of expertise in behavioral and recovery health systems. He is experienced at managing mergers and acquisitions, strategic planning, contract negotiations, and corporate culture. Prior to joining Summit BHC, Guy spent more than 20 years in the recovery field and was president and CEO of Onward Behavioral Health in Paoli, Pa., where he directed all aspects of business operations and profit growth. He holds a master of science in counseling psychology from West Chester University.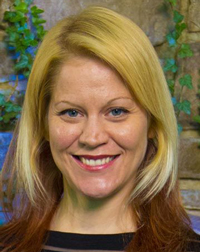 Clinical Director
Kelli Corl, MS, LBS
Kelli is a licensed behavior specialist who provides counseling and therapy to individuals, groups and families. She has extensive experience as a mobile therapist conducting in-home individual and family intensive therapeutic services. With over 10 years as a behavior specialist, Kelli also has broad experience in the areas of Drug and Alcohol treatment, including the management of co-occurring disorders and relapse prevention. Completing her post graduate studies at Francis Marion University, Kelli earned an MS in Applied and Clinical Counseling.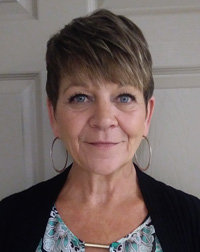 Counselor
Val Liptak
Valerie has worked as both a psychological service specialist and a drug and alcohol treatment specialist for the Pennsylvania Department of Corrections, where she provided psychological services, therapeutic care and education to clients. Valerie worked with both individuals and groups to identify behaviors and problems related to their addiction and to create life changing impacts in their perception of drugs and alcohol use as well as behavioral modifications. Valerie also conducted psychological reviews and assessments, designed individual behavioral/treatment plans and made recommendations for aftercare. Valerie has a master's degree in Alternative Education from Lock Haven University and has more than 23 years of teaching experience.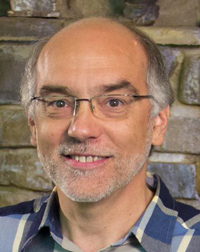 Counselor
Mark Robbins, M.Ed.
Mark has a breadth of experience in counseling with over 18 years in clinical services. His early work was as a teen parent counselor with at-risk youths. He has also worked as a family counselor using the following therapy modalities: Family Based, Functional Family and Multidimensional Treatment Foster Care. Mark has spent the last 16 years working as a drug and alcohol therapist and has experience with individual, group and intensive outpatient counseling. He completed his undergraduate degree at Bloomsburg University and his master's degree in counselor education at The Pennsylvania State University.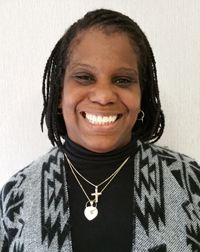 Counselor
Valerie Albro, MSW
Valerie earned her Master's degree in Social Work from Temple University in addition to her Bachelor of Science degree in Human Development and Family Studies from Penn State University. She has experience working in Drug and Alcohol inpatient settings, leading individual, group and family sessions. She also worked as a drug and alcohol mental health therapist, which included an intensive outpatient program and outpatient services.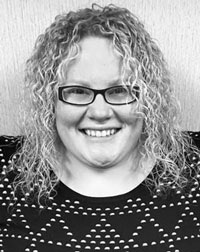 Counselor
Emily Benjamin, MS
Emily was awarded a Master's Degree in Community Counseling with highest honors distinction from Mount Aloysius College in 2017. She completed her undergraduate studies in 2014 and was awarded a Bachelor of Arts Degree in Psychology with honors from Pennsylvania State University. Emily has experience working in Drug and Alcohol inpatient settings, including individual, group, and family counseling. Emily is currently working toward her CAADC certification. Her passion is in Drug and Alcohol counseling as she is in recovery, herself, and is also a SJI alumni of 2011. She currently serves as one of our primary counselors, working with clients individually and in group sessions. Emily is also our Family Program Counselor, working with clients and their loved ones to gain an understanding of the disease of addiction and the effects it has on the family as a whole.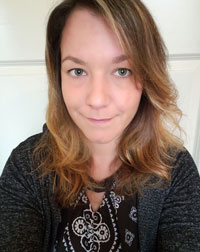 Counselor
Lauren A. Pritchard
Lauren is currently pursuing a master's degree in professional counseling through Grand Canyon University and holds a bachelor's in science degree in Human Development and Family Studies from Penn State University. Lauren interned in the behavioral health division at CenClear and was previously a recovery advocate at St. Joseph. She also facilitates recovery-based meetings.
Physical Therapist
Bill Hanlon, PT, DPT, MSPT, OCS
Dr. Hanlon is a licensed physical therapist and board certified orthopedic clinical specialist with extensive coursework and 25 years of clinical experience in relieving pain through manual therapy and exercise. He is an Associate Professor of Physical Therapy at St. Francis University. As a licensed physical therapist, Dr. Hanlon has had extensive experience treating carpal tunnel syndrome, cardiac and pulmonary problems (including asthma), musculoskeletal injuries, SI dysfunction, piriformis syndrome, chronic pain, rotator cuff problems, knee problems, foot problems and thoracic outlet syndrome.
Medical Director
Gregory Famiglio, MD, MBA, ABAM
Dr. Famiglio is extraordinarily qualified with specialization in the treatment of addiction and chronic pain. He is board certified in both Addiction Medicine and Anesthesiology. His degrees are from MIT, Jefferson Medical College and the University of Southern Florida. Dr. Famiglio's residencies and fellowships were at Georgetown University Medical Center and Harvard Medical School. During more than 20 years of practice, he has been the medical director and staff physician at several large facilities and an associate professor in all aspects of medicine at Lock Haven University.