The objective of St. Joseph Institute is to provide the best possible care for the residents in our substance abuse treatment program by offering a renowned professional team of highly credentialed individuals with many years of experience in addiction recovery, behavioral health, pain management and the treatment of co-occurring conditions.
---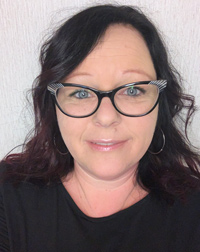 Chief Executive Officer
Cindi S. Coffman BA, CADC, CCS
Cindi is a certified alcohol and drug counselor with more than 15 years experience working in the field of addiction recovery. She was recently the program director at Cove Forge Behavioral Health Services, where she directed five units of clinical staff encompassing a full range of treatment modalities in a large sized drug and alcohol treatment facility. Cindi was responsible for planning and organizing patient treatment and she implemented a 60 bed partial hospitalization program. Cindi has a psychology degree from Penn State.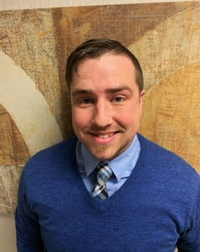 Clinical Director
David J. Bordack, BS, CADC
David has substantial experience working in Drug and Alcohol services across multiple different capacities including Admissions, Counseling, Case Management, and Clinical Supervision. David also has extensive history in program development for the treatment of opioid use disorder. David obtained his CADC in 2019 and is currently pursuing his CCS. David is passionate about assisting individuals in their recovery journey utilizing a spiritual and individualized approach. David is currently completing his Master of Arts degree in Applied Psychology from Liberty University.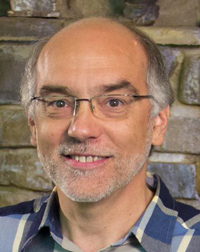 Counselor
Mark Robbins, M.Ed.
Mark has a breadth of experience in counseling with over 18 years in clinical services. His early work was as a teen parent counselor with at-risk youths. He has also worked as a family counselor using the following therapy modalities: Family Based, Functional Family and Multidimensional Treatment Foster Care. Mark has spent the last 16 years working as a drug and alcohol therapist and has experience with individual, group and intensive outpatient counseling. He completed his undergraduate degree at Bloomsburg University and his master's degree in counselor education at The Pennsylvania State University.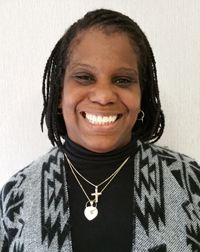 Counselor
Valerie Albro, MSW
Valerie earned her Master's degree in Social Work from Temple University in addition to her Bachelor of Science degree in Human Development and Family Studies from Penn State University. She has experience working in Drug and Alcohol inpatient settings, leading individual, group and family sessions. She also worked as a drug and alcohol mental health therapist, which included an intensive outpatient program and outpatient services.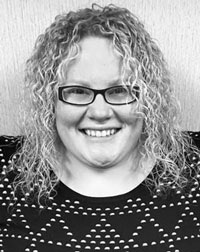 Counselor
Emily Benjamin, MS
Emily was awarded a Master's Degree in Community Counseling with highest honors distinction from Mount Aloysius College in 2017. She completed her undergraduate studies in 2014 and was awarded a Bachelor of Arts Degree in Psychology with honors from Pennsylvania State University. Emily has experience working in Drug and Alcohol inpatient settings, including individual, group, and family counseling. Emily is currently working toward her CAADC certification. Her passion is in Drug and Alcohol counseling as she is in recovery, herself, and is also a SJI alumni of 2011. She currently serves as one of our primary counselors, working with clients individually and in group sessions. Emily is also our Family Program Counselor, working with clients and their loved ones to gain an understanding of the disease of addiction and the effects it has on the family as a whole.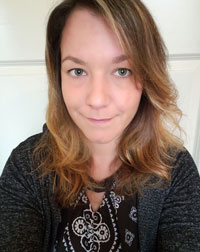 Counselor
Lauren A. Pritchard
Lauren is currently pursuing a master's degree in professional counseling through Grand Canyon University and holds a bachelor's in science degree in Human Development and Family Studies from Penn State University. Lauren interned in the behavioral health division at CenClear and was previously a recovery advocate at St. Joseph. She also facilitates recovery-based meetings.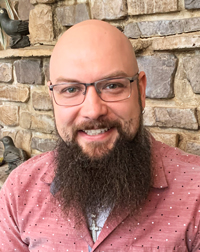 Counselor
Jeremy Knapp B.A.
Jeremy earned his Bachelor of Arts Degree in Pastoral Ministry from Valley Forge Christian College in 2008. Jeremy has been in the Drug and Alcohol field in a variety of roles for 12 years. He has experience working in Drug and Alcohol inpatient as well as outpatient settings. Jeremy has a 12 Step approach to recovery with an inclusion of faith and spirituality and has a passion to help individuals gain freedom from the bondage of addiction. Jeremy currently serves as one of our primary counselors working with clients individually and in group settings.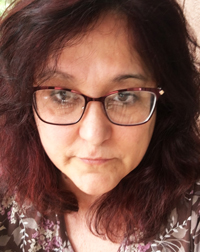 Counselor
Cathy Lunger BA, MBA
With nearly two decades of experience, Cathy Lunger has practiced in mental health environments as varied as night shift crisis work to administrative utilization review. She has functioned in roles such as business owner to one-on-one counselor to group therapist…with one short stint as a railroad conductor! In preparation for excelling in such a variety of roles, Cathy received her BA in Psychology from Mount Aloysius College, where she was a scholarship recipient, followed by an MBA from Saint Francis University. In addition, her philosophy of treating each person as an entire being led her to advanced certifications in holistic practices including CranioSacral Therapy, Zero Balancing, Lymphedema, and Process Acupressure. Cathy's work here at SJI represents a return to what she loves best–working closely with the clients battling addiction and mental health challenges to help them learn, grow, and heal.
Physical Therapist
Bill Hanlon, PT, DPT, MSPT, OCS
Dr. Hanlon is a licensed physical therapist and board certified orthopedic clinical specialist with extensive coursework and 25 years of clinical experience in relieving pain through manual therapy and exercise. He is an Associate Professor of Physical Therapy at St. Francis University. As a licensed physical therapist, Dr. Hanlon has had extensive experience treating carpal tunnel syndrome, cardiac and pulmonary problems (including asthma), musculoskeletal injuries, SI dysfunction, piriformis syndrome, chronic pain, rotator cuff problems, knee problems, foot problems and thoracic outlet syndrome.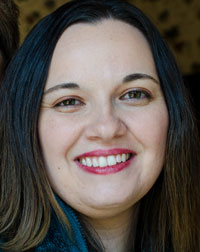 Medical Director
Jenna Stokes, DO
Dr. Stokes is a board-certified family physician and addiction medicine specialist. She graduated from Philadelphia College of Osteopathic Medicine in 2011. Afterwards she completed her internship and residency training locally at UPMC Altoona Family Physicians. Following residency, Dr. Stokes worked as a primary care physician, serving her community while caring for her practice of approximately 2000 patients. She then transitioned to a career in addiction medicine. Dr. Stokes has gained experience in both inpatient and outpatient addiction treatment, and she has led two facilities as their medical director, providing quality care to her patients. Through these opportunities, Dr. Stokes found her passion in treating clients who were suffering from the disease of addiction. She feels that counseling is a very important part of treatment and has taken courses in Motivational Interviewing and Choice Theory to more effectively serve the patients that she treats. Dr. Stokes is now joining St. Joseph's Institute as their medical director. She is very excited about the opportunity to serve the patients of SJI, and she is an advocate of their holistic approach to patient care.