A trip down the aisle – finally
St. Joseph Institute merges with Summit Behavioral Healthcare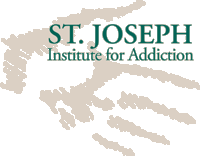 Addiction treatment in Pennsylvania and across the country has been characterized by an aggressive Pac-Man game for almost a decade. Independent facilities have disappeared into ever larger groups and public companies, often sacrificing their ideals to the force of big business.
Over the past few years St. Joseph Institute has been courted by many, but we have not been swayed by their offers. As founders, Jenny Sheetz and I have been protective and cautious, applying to St. Joseph's 'suitors' the same scrutiny to which we subjected our children's first dates. None of the companies we met seemed to share our passion for excellence, innovation, and achieving the best possible outcomes.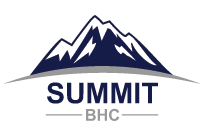 None, that is, until now. Summit BHC (Summit) offers all that we seek in a partner. We are impressed by their business acumen and, more importantly, by their heart for people who suffer from addiction. Therefore, we have agreed to merge. We are confident that this decision is the best for St. Joseph Institute and for the people we serve, and we look forward to our new relationship for a variety of reasons.
Clinical Depth.  Summit has a growing network of leading addiction treatment and behavioral health centers throughout the country.  Our clinical team will benefit from these resources and this expertise.
Continuum of Care.  The Summit network will enable us to place the people who seek our help in the most appropriate level of care.  Our sister companies offer residential and outpatient programs, transitional living facilities, holistic treatment options, trauma services, and a special program for collegiate-focused treatment.
Managerial Expertise.  The management team of Summit has decades of "been there, done that" experience that will greatly benefit St. Joseph Institute as we grow and expand our breadth of services.
Organizational Strength.  In an area of healthcare that requires size and financial strength to innovate and be a leader, Summit offers capabilities that will ensure that St. Joseph Institute does not lose ground to the "big players" in addiction treatment.
Now, as Summit and St. Joseph Institute begin our life together, we are excited about the future and our shared mission.  Together, we commit to the ongoing work of helping men and women with addiction establish strong and meaningful lives in recovery.
Michael Campbell
President, St. Joseph Institute