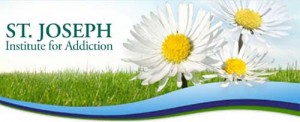 2017 Alumni Reunion is Saturday, May 27!
We're excited to announce plans for our upcoming alumni reunion.
Alumni are invited to bring one guest (adults only) for dinner, fellowship, and a bonfire. If you're musically inclined, bring an instrument to join in the live music.
Come on out for some good, clean, sober fun and reflect on your journey of recovery!
Schedule of Events
2:30-3:00pm: Alumni and guest sign-in at gate
3:00-4:00pm: Meet and Greet In Appalachian
4:15-5:00pm: Clean Time Countdown of alumni and current residents in Appalachian
5:15-6:15pm: Dinner and mingle time in Bald Eagle
6:30-7:30pm: Campfire NA meeting at Fire Pit (Guest speaker: Travis from Lewistown)
7:30-8:30pm: Bonfire and live music with s'mores and hot chocolate
8:30-8:45pm: Alumni and guest sign-out at gate
To keep up-to-date, like us on Facebook and follow us on Twitter!