I don't like to voice criticism of other rehab programs.  Every business has some players that are focused more on making money than providing quality service.  But when there are lives being hurt, it's time to speak out.
This morning I was contacted by a mother who was frantic following a phone call from her daughter.  Almost a year ago her daughter had been the victim of a brutal sexual assault.  She experienced nightmares, panic attacks and lived in constant fear.  After privately wrestling with the aftermath of her abuse for more than six months, the daughter started to self-medicate with drugs, progressing to the occasional use of heroin.  Now she desperately wanted to go to rehab, get clean, and address the mental demons that were ruining her life.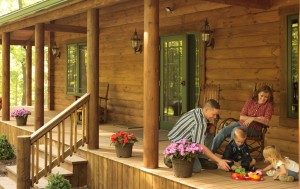 The rehab facility she went to claimed expertise in addressing mental health conditions, but the staff working with her had no advanced training in mental health.  The therapist assigned to help her address the issues arising from the sexual assault was a young male with a bachelor's degree who would see her for less than one hour each week.  The principal therapy would be mixed discussion groups, where most of the participants were court mandated, selecting rehab rather than going to jail.  And to make matters worse, the staff was recommending that the best treatment for her brief heroin use, (she was no longer abusing opiates), should be a long-term methadone program that would start immediately.
This type of "treatment" makes me angry.  Significant co-occurring mental and emotional conditions — such as those resulting from an assault — demand compassionate, one-on-one therapy with a skilled professional.  People should not be forced to share deeply personal thoughts and feelings before a group, unless they feel strong enough to deal with the inevitable anxiety and pain.  Methadone has a very poor record of success, and should never be used to treat someone who does not have a chronic history of drug abuse.
My hope is that greater integrity comes to all aspects of the addiction treatment industry.  Addicts and alcoholics are people suffering from a progressive, chronic and potentially deadly disease.  They deserve our best efforts and great compassion.  They should expect professional competence and advice that is serving their best interests.  May a desire to heal always be the motivation behind our daily work.