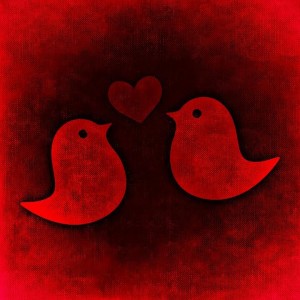 Valentine's Day is all about showing your love and appreciation for your significant other, but date night can feel awkward when you're newly sober. Instead of worrying about how you'll avoid the drinks at your favorite restaurant or club, why not plan an alternative Valentine's Day date?
Create a Custom Scavenger Hunt
A scavenger hunt can be a unique way to celebrate Valentine's Day if you're willing to put in the prep time. If you've been together for several years, your clues can lead to locations such as where you went on your first date, where you had your first kiss, and where you said "I love you" for the first time. If you're a new couple, you can use simpler riddles leading to basic locations such as the glove box of your sweetheart's car or inside her coat pocket. Whichever approach you choose, just make sure to be standing by with hints in case your partner has trouble deciphering each clue.
Don't forget to have a special surprise waiting at the end of the hunt. Try a beautiful bouquet of flowers, a scrapbook of memories you've shared together, or tickets to an upcoming concert or sporting event.
Plan a Movie Marathon
Cuddling with your sweetheart under a cozy blanket while you share a tub of buttery popcorn is indescribably romantic. The possibilities are endless with this Valentine's Day date idea, but here are a few film suggestions to inspire your creativity:
Grease with John Travolta and Olivia Newton-John
Ghost with Demi Moore and Patrick Swayze
Titanic with Leonardo DiCaprio and Kate Winslet
50 First Dates with Drew Barrymore and Adam Sandler
Twilight with Robert Pattinson and Kristen Stewart
The Notebook with Ryan Gosling and Rachel McAdam
If you'd rather forgo the overly romantic movies, try sharing your favorite films with each other or binge watching a TV show on Netflix you've always wanted to see.
Get Moving
Any activity that keeps you moving will take your mind off your first sober Valentine's Day. Physical activity releases endorphins, leading to feelings of closeness and connection. Biking or hiking through a favorite park or nature trail is always fun, especially if you plan a special picnic lunch at the end of the day.
For the young at heart, miniature golf is another wonderful Valentine's Day date idea. Some mini golf courses also have go-karts, batting cages, paintball, or laser tag— giving you endless activity possibilities.
Learn Something New
The recovery process involves replacing past destructive behavior patterns with positive new coping mechanisms. One way to do this is by exploring new hobbies that you can enjoy by yourself or with your partner.
Community colleges have a number of adult continuing education classes you can take. Cooking and ballroom dancing classes tend to be the most popular choices for couples, but you'll also find classes covering everything from aromatherapy to how to plant a garden in your backyard.
If you can't find a class that interests you and your partner, plan to master a new skill together at home. For example:
Buy the ingredients to make each other a plate of homemade truffles instead of a store-bought box of chocolates.
Pick up a pair of white coffee mugs and oil-based paint Sharpie markers, then get in touch with your artistic side to make each other a sweet keepsake of your love.
Read each other classic love poems, then try to write your own romantic poetry.
Museums are another wonderful place to go when you're looking for a drug and alcohol free way to expand your mind. Whether you're passionate about art, history, or science, there are an abundance of museums to explore in almost every city in the country. Look for one offering guided tours, then plan to stop at the gift shop for a special memento of the day.