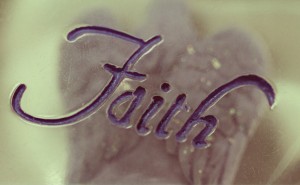 Overcoming addiction requires a strong support system. Faith-based recovery programs are rooted in the belief that there's no greater source of support than God himself.
Faith-Based Recovery vs. Traditional Rehab Programs
Faith-based recovery programs take a holistic approach to addiction recovery. They treat addiction as a disease that affects the body, mind, and spirit. Key principles behind this approach include:
An exploration of one's spirituality is seen as a way to promote peace and connection.
Participants are encouraged to trust God to provide the support they need to begin the healing process.
Instead of being greeted with shame or judgement, participants are urged to practice self-compassion and forgiveness.
Letting go of the past is the only way to work towards a brighter future.
God is powerful and all knowing, but individual human beings aren't expected to have their lives all figured out. Past mistakes are simply part of your personal journey.
Faith-based recovery programs encourage participants to explore their relationship with God through meditation, prayer, reflection, and Bible study. They are guided and encouraged to find a personal way to connect with a higher power for strength and emotional support.
Participants in faith-based recovery program still receive counseling, nutrition education, stress management support, and evidence-based treatment for any co-occurring disorders. The only difference is that the exploration of one's spirituality is integrated throughout every step of the treatment process.
Benefits of Faith-Based Recovery
No one type of substance abuse treatment program is right for everyone. Every addicted person has their own unique challenges when it comes to understanding the roots of their addiction. However, some of the benefits of a faith-based recovery include:
A less selfish and self-seeking world outlook
Fewer feelings of self-pity and regret over past decisions
Healing past emotional wounds
Confidence in your ability to handle situations that might trigger the urge to drink or use drugs
A renewed sense of hope and purpose
A connection to a supportive group of likeminded individuals
Preventing Relapse
One common concern people have when seeking any substance abuse treatment is whether the program will prevent relapse. Faith-based recovery programs work to reduce the risk of relapse by educating participants in the 5 Ps of recovery:
Purpose: Setting actionable goals and working towards dreams gives those in recovery the motivation to continue despite obstacles.
Practice: Changing your brain's response to stressful situations and embracing healthier behavior patterns is a skill that takes practice, much like learning to play a musical instrument or speak a foreign language.
Perseverance: Sobriety requires patience. It doesn't happen immediately. Rather, the recovery process is a journey taken one day at a time.
Pray: Asking a higher power for guidance and wisdom combats feelings of weakness. Prayer can serve as a powerful way to cope with addiction triggers.
Praise: Focusing on positive accomplishments instead of dwelling on past mistakes robs addiction of its power. Expressing gratitude for one's blessings also serves to provide a sense of perspective.
Participants in faith-based recovery programs often begin attending regular worship services in their communities after they're discharged from treatment. This helps build a social connection that combats the loneliness and isolation that drives addiction.
Determining If a Faith-Based Recovery Program Is Right for You
St. Joseph Institute is a Christian non-denominal program that's not connected to any church or religious organization. Anyone who wants to discover how deepening their faith can help them face the challenge of clean and sober living is welcome. It doesn't matter if you've actively attended worship services your entire life or if you're just now expressing the desire to explore your spirituality. To learn more, please call 888-727-4465.