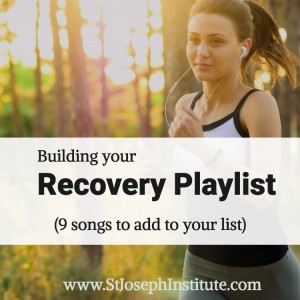 Music can be a wonderful source of support, inspiration, and motivation during the recovery process. Consider developing your own addiction recovery playlist to help you tackle the challenges of sober living, using these popular songs as a starting point.
Breaking the Habit – Linkin Park
I don't know what's worth fighting for
Or why I have to scream.
But now I have some clarity to show you what I mean.
I don't know how I got this way.
I'll never be alright,
So I'm breaking the habit.
I'm breaking the habit.
I'm breaking the habit tonight.
"Breaking the Habit" is a song about hitting rock bottom. The lyrics express frustration with the burdens of addiction, as well as an understanding that nothing gets better unless you make a conscious decision to change your own behavior.
Amazing – Aerosmith
It's amazing.
With the blink of an eye, you finally see the light.
It's amazing.
When the moment arrives that you know you'll be alright.
Aerosmith's popular power ballad begins by describing a life of pain caused by drug abuse, but shows how drastically life can change if you find the courage to ask for help. If you're in the early stages of recovery, this is a song to remind you that things will get better.
My Silver Lining – First Aid Kit
Can't worry 'bout what's behind you or what's coming for you further up the road.
I try not to hold on to what is gone.
I try to do right what is wrong.
I try to keep on keepin' on.
When you're in recovery, it's easy to get distracted by guilt over past mistakes and anxiety about the future. "My Silver Lining" is a reminder to focus on the present and take your recovery one day at a time.
Recover – Natasha Bedingfield
Been torn apart,
Got so many scratches and scars.
Maybe they won't all go away,
But they'll fade.
Maybe time can mend us together again.
It's not what we've done but, how far we've come.
"Recover" is a powerful song because it acknowledges that addiction causes lasting pain, but gives hope that recovery is possible. Think of this song as a reminder that your own scars are a badge of honor and a sign of survival. They tell the story of all you've been through and prove that you're strong enough to conquer the world.
Survivor – Destiny's Child
Now that you're out of my life, I'm so much better.
You thought that I'd be weak without you, but I'm stronger.
You thought that I'd be broke without you, but I'm richer.
You thought that I'd be sad without you, I laugh harder.
Thought I wouldn't grow without you, now I'm wiser.
This song is about getting over a bad breakup, but it's not difficult to see the parallel between ending a toxic romance and overcoming drug and alcohol addiction. Think of it as a catchy tune to help you remember all the ways your life has improved since you made the decision to get clean.
Titanium – David Guetta featuring Sia
I'm bulletproof, nothing to lose.
Fire away, fire away.
Ricochet, you take your aim.
Fire away, fire away.
You shoot me down, but I won't fall.
I am titanium.
"Titanium" is a song about inner strength and finding it in yourself to overcome whatever obstacles the world throws at you. It's a song that resonates with many people who've turned to drugs and alcohol to cope with trauma in their lives.
Firework – Katy Perry
You don't have to feel like a wasted space.
You're original, cannot be replaced.
If you only knew what the future holds.
After a hurricane, comes a rainbow.
More than just a popular dance number, "Firework" offers a powerful message about embracing your individuality. It's a worthy addition to any recovery playlist, especially if you're struggling to redefine your sense of self without drugs and alcohol.
Hold Fast – Mercy Me
Hold fast
Help is on the way.
Hold fast
He's come to save the day.
What I've learned in my life
One thing greater than my strife
Is your grasp.
Contemporary Christian band MercyMe sings about the power of Christ's love, urging anyone who is going through a difficult time to turn to their faith as a source of strength. Even though this song isn't specifically about addiction, it's a message that resonates with many who are in recovery.
The Man I Want to Be – Chris Young
I wanna be a good man,
A 'do like I should' man.
I wanna be the kind of man the mirror likes to see.
I wanna be a strong man
And admit that I was wrong, man.
God, I'm asking you to come change me
To the man I wanna be.
Country music singer Chris Young expresses the desire to make big changes in life, while acknowledging that this is a job too big to undertake alone. This song reminds us that all things are possible with God's help.
By Dana Hinders