Sober Support Networks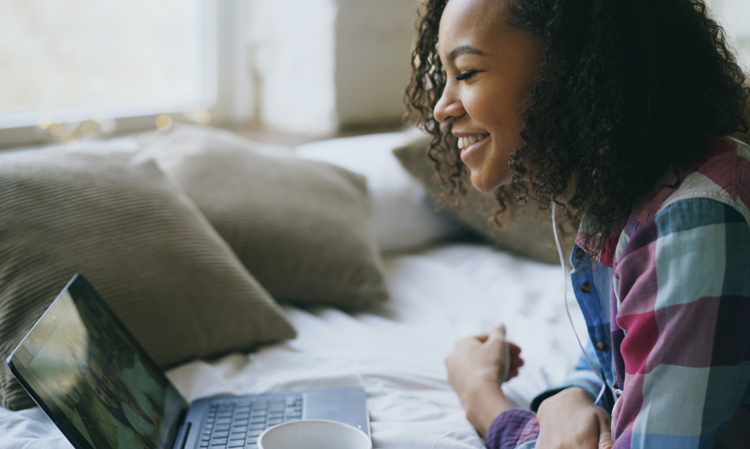 Building a strong sober support network is one of the most important ways you can create the foundation for lasting sobriety. When you're not able to visit friends and family in person, staying connected can be a challenge. However, St. Joseph Institute for Addiction has compiled this list of fun ways you can build stronger relationships even when you're miles apart.
Use Social Media Wisely
While social media can increase symptoms of anxiety and depression if it becomes a substitute addiction, using social media as a way of staying connected to friends and family whom you can't visit in person is a wonderful idea. Sharing pictures, funny videos, or quick notes helps bridge the distance in a way that's impossible to beat. Just remember that when you're communicating on social media sites such as Facebook or Twitter, you have to be careful about wording. You can't rely on tone of voice or body language to convey a message. This means that sarcasm can be easily misinterpreted and lead to hurt feelings.
Plan a Sober Happy Hour
Although spending time at bars and establishments where alcohol is being served isn't a good idea in the early stages of recovery, planning a sober virtual happy hour with your friends is the perfect alternative. Get together via FaceTime to chat and catch up on the events of the week while you enjoy your favorite non-alcoholic beverage. Or, if you are in the mood for something new, pick a mocktail recipe for the group to try.
Form a Virtual Club
If you share a common interest, such as reading, crafting, or cooking, create a club where you meet weekly or monthly via Zoom. Discussing a favorite book, sharing a recent DIY project, or trying out a new recipe together gives you a way to connect without the pressure of making small talk. If you've never used this popular video conference software before, USA Today has assembled a collection of Zoom tips to help you get started.
Organize a Virtual Movie Night
Netflix adds new content weekly, and you can easily plan a virtual viewing party of your favorite movies or TV shows using the Netflix Party extension. This handy extension for Chrome lets you synchronize video playback and group chat while watching your video. If you're gathering with friends who are also in recovery, our partners over at Twin Lakes Recovery Center have compiled a wonderful list of inspiring documentaries about addiction recovery for you to watch.
Make Spotify Playlists Together
Is music how you best express yourself? If so, get together with a friend and make customized Spotify playlists. Taking advantage of Spotify's collaborative playlist feature is easy. All you need to do is create a new playlist and hit the three dots to access the menu. Click the "Collaborative Playlist" option and then copy the playlist link within the same menu. Send it to your friends so they can add their favorite tunes using their personal Spotify accounts.
Get in Touch with Your Inner Gamer
Video games aren't just for children. Gaming is a multi-billion-dollar industry, with titles to suit almost any taste or skill level. If you're looking for a way to connect with family members across generations, asking children or teens to share their favorite Nintendo Switch, Xbox, or PS4 titles with a parent or grandparent is sure to create lasting memories. Popular Science also has a recent roundup of online multiplayer games that includes titles for the major systems, as well as a few that will work on your smartphone.
Volunteer
It's true that most volunteer opportunities involve face to face contact, but a growing number of organizations are offering virtual volunteer projects that can be completed from your own home. Google Drive and other online tools let you easily collaborate with a partner to make a difference together. Idealist has some ideas to help you get started giving back in recovery.
Write a Letter
It may sound old fashioned, but there's something special about receiving a handwritten letter in your mailbox as opposed to an endless stack of bills. Written correspondence is a way of staying connected that is more personal than an electronic message. We encourage clients at our Pennsylvania residential drug and alcohol treatment center to write letters to loved ones during their time at our facility, but this is a great way to keep in touch throughout the year. Make the experience more enjoyable by treating yourself to pretty stationery that reflects your personality or head over to Muse Printables for free printable stationery designs with a variety of themes.
Send a Gift
Who doesn't love getting presents? While your budget may not allow a weekly gift-buying spree at a fancy department store, sending small tokens of your appreciation to someone is a thoughtful gesture that helps keep you connected. Look for the person's favorite candy, a cute refrigerator magnet, a humorous bumper sticker, or a book you think they might enjoy. The price of the gift is not important—it's all about the effort you put into choosing something that will bring a smile to the recipient's face.
To learn more about SJI Pennsylvania recovery center, and our programs, please contact us at (888) 352-3297.