Quick Fixes Can Be Risky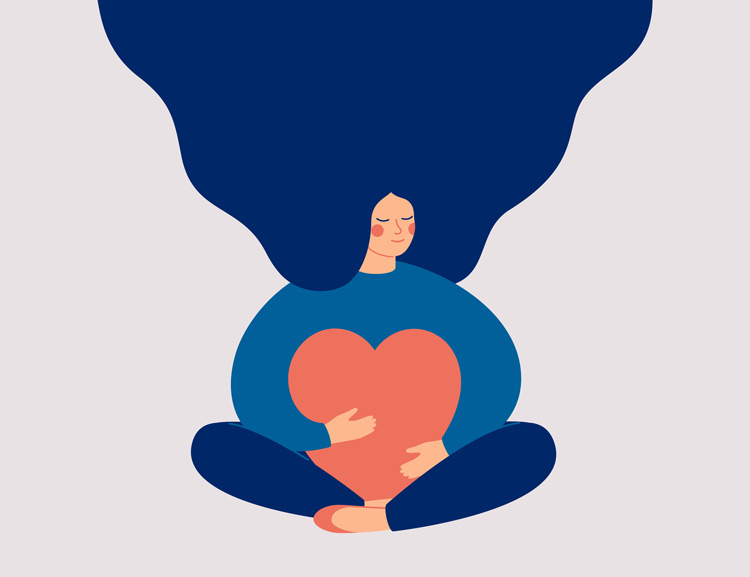 When life gets hectic, it's easy to search for a quick fix to all of your problems. Relaxing with a drink or a few pills at the end of the day might seem harmless, but this behavior can easily turn into a full-fledged substance use disorder if you have an underlying propensity or biological risk factors for addiction.
Using drugs or alcohol to cope with day-to-day stress and responsibility isn't doing yourself—or the people around you—any good. You may feel like you don't have time to seek treatment, but you can't help others until you've helped yourself.
Getting Treatment Will Help You Become Your Best Self
The airplane analogy where you're told to put on your own oxygen mask before trying to assist others provides a helpful way to think about getting treatment for a substance use disorder. No matter how well you think you're coping with day-to-day challenges now, addiction is a progressive illness that will slowly erode your ability to be an effective:
Partner. Substance use disorders make it incredibly difficult to maintain intimate relationships. When you're preoccupied with getting your next fix, you're not focused on meeting your partner's day-to-day needs and will come across as both self-absorbed and unreliable. Long-term abuse of alcohol or drugs can also lead to erectile dysfunction, diminished sex drive, or difficulty achieving orgasm.
Parent. As a parent, you are your child's greatest role model. It's impossible to provide the level of love and support your child needs if you're struggling to control your drug and alcohol use. Navigating recovery as a parent isn't easy, but getting the help you need to live a wellness-focused life will ultimately make you a more effective parent. Explaining substance use disorders in an age-appropriate way can help your child know what to expect from your recovery journey. Family therapy programs are also available to help promote clear communication.
Friend. True friends will want you to get the care you need to be your best self. If your current friends don't support your desire to begin a sober life, they may be struggling with their own substance abuse or mental health issues. As painful as it may be, it could be in your best interest to minimize contact and focus on expanding your social circle to include people who are a more positive influence.
Employee. Being worried about taking time off work is a common concern for people seeking addiction treatment, but it's important to keep in mind that your rights as a person with a substance use disorder are protected under the Americans with Disabilities Act (ADA), and you may qualify for job-protected leave under the Family and Medical Leave Act (FMLA). It's a difficult conversation to have with your manager, but failing to take any action at all is likely to result in your eventual termination for poor performance.
Substance abuse negatively affects your judgment, coordination, problem-solving skills, and impulse control. When you're under the influence, it's simply impossible to perform at 100% in any area of your life.
Self-Care Is Not Selfish
At St. Joseph Institute for Addiction, we believe a lasting recovery is about more than just abstaining from addictive substances. We encourage clients at our Pennsylvania residential drug and alcohol addiction treatment center to develop a wellness-focused lifestyle that heals the mind, body, and spirit.
When you're used to putting the needs of others before your own, self-care can feel like an indulgence. However, to continue to move forward with your recovery, you need to make time for:
Regular physical activity
Sufficient sleep
Stress-relieving hobbies
Connecting with a higher power
Rebuilding trust in your relationships with others
Creating a sober support network
No two people in recovery are exactly alike, but our experienced staff can help you develop a treatment plan to fit your unique needs. If you're ready to take the first steps towards building a brighter future for yourself and the people you care about, we can help.
Looking for an alcohol rehab near Altoona, PA? To learn more about SJI Pennsylvania addiction rehab, and our programs, please contact us at (888) 352-3297.