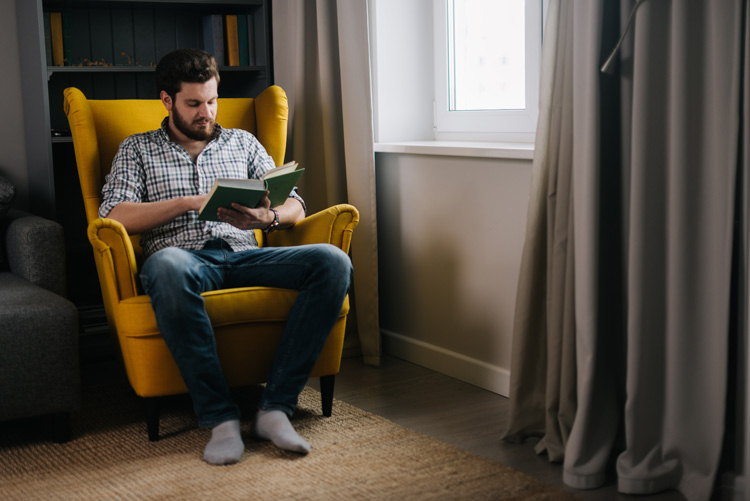 In uncertain times, it's important to be proactive about managing your mental health. Use these tips to help you navigate the challenges posed by the COVID-19 coronavirus pandemic as you continue to put sobriety first.
Give Yourself Permission to Feel Sad
It's perfectly reasonable to be upset by the changes COVID-19 has created in your routine. Even if you're healthy and still employed, you may be disappointed about not getting to see your teen graduate from high school, having to cancel your summer vacation, or no longer being able to visit your grandma in the nursing home every weekend. Your losses are real—even when they seem minor compared to the hardship others have experienced. Acknowledging how your day-to-day life has changed since COVID-19 is part of the process of moving on.
Make a Schedule
Routines provide stability, which benefits your mental health. If you're not currently working, create a new routine for yourself. Get up and go to bed at the same time each day. Get fully dressed and make your bed. Plan times to attend virtual support group meetings and to check in with your counselor via telehealth appointments. Knowing what to expect from each day will give you a sense of calm.
Keep Moving
If you're quarantined at home, it's likely that you're living a much more sedentary lifestyle than what you are normally used to. However, physical activity releases mood-boosting endorphins and helps regulate your sleep cycle. Check out free workouts via YouTube, have a dance party to your favorite music in your living room, or go for a walk around the neighborhood. The more you move, the better you'll feel.
Put Down the Junk Food
In times of stress, it's natural to turn to chips, cookies, ice cream, and other comfort foods. Unfortunately, filling your body with empty calories can lead to feelings of sluggishness as well as weight gain. There's nothing wrong with the occasional treat, but it's better to stick to fruits, vegetables, whole grains, and other healthy snack choices. Give your body the high-quality fuel it deserves.
Find a New Hobby
Hobbies help relieve stress and keep your mind occupied. Think of your time at home as an opportunity to expand your horizons. Take up baking, drawing, painting, singing, or creative writing. Read those classic novels you never thought you'd have time to tackle. Find an online class about a subject that's always interested you, whether it's Greek mythology or introductory Japanese.
Use Technology to Stay in Touch
Social distancing may make it hard to see friends and family in person, but technology has made it easier than ever to keep in touch. Call, text, or video chat your loved ones on a regular basis. Plan virtual game nights, movie nights, or book club discussions to stay connected and help alleviate boredom.
Take a Break from the News
During a pandemic, it's important to stay informed about what you need to do to protect yourself and your family. However, you don't need to stay glued to the news 24/7. Plan a time to read about the day's current events or watch news on TV, then disconnect for the rest of the day.
Start a Gratitude Journal
The mental health benefits of gratitude have been proven multiple times. Think of at least one thing you're grateful for each day, such as enjoying a game night with your child or trying out a new recipe that made a delicious meal. When you focus on appreciating the small joys in life, bigger problems will seem less overwhelming.
Focus on What You Can Control
A pandemic is frustrating because there are so many unknown variables. You can't control when a vaccine is developed or how fast the economy will recover. You can't control if others practice social distancing or wear a mask in public. Instead of becoming overwhelmed by what's out of your control, direct your attention to what you can do to make the most of a difficult situation. You can wash your hands, keep your distance, follow a routine, practice self-care to protect your mental health, stay at home, and wear a mask if you must venture out.
When You're Struggling, Ask for Help
If you're starting to feel overwhelmed and are worried that your mental health places you at a high risk of relapse, don't brush your worries aside. Reach out to your treatment team to get the help you need. At St. Joseph Institute for Addiction, we're committed to helping you stay on track with your recovery during the COVID-19 pandemic. Our Pennsylvania residential drug and alcohol treatment program remains open as an essential business and is still accepting patients, subject to new CDC-recommended screening procedures. Our staff members are also continuing to provide relapse prevention and continuing care services for clients who've successfully completed residential treatment. No matter what happens, you can count on us to provide the support you need to build a sober future.
To learn more about SJI Pennsylvania residential addiction rehab, and our programs, please contact us at (888) 352-3297.