The Holidays & Recovery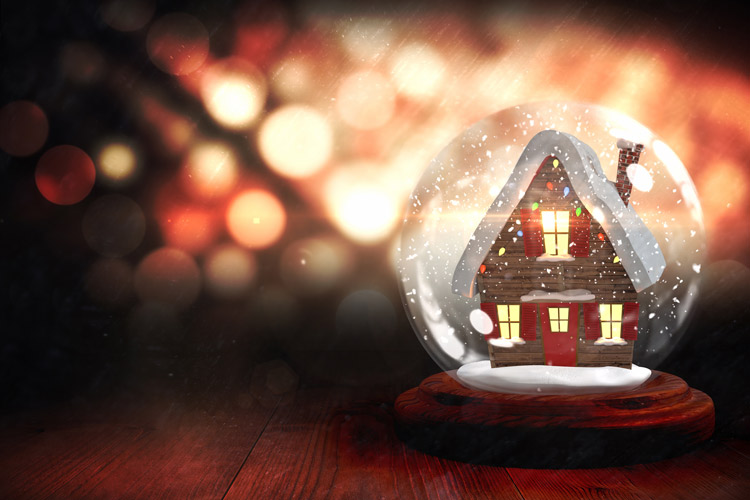 If this will be your first sober holiday season, it's normal to feel a bit nervous. The holidays can be a time of excitement and reconnection—but they can also lead to stress and anxiety that fuel cravings. Here are some tips to help you plan a celebration that supports your recovery goals.
Don't Be Afraid to Say "No"
You are not required to attend every social event you are invited to. It's OK to decline invitations that put your recovery at risk. This includes parties where you know everyone will be drinking heavily, as well as events that are being attended by people who aren't supportive of your recovery efforts or engage in toxic relationship behaviors that make you doubt all you've already accomplished.
If you find traveling to be stressful, you may wish to limit your celebration to events that are closer to home. Not wanting to fly or drive long distances is acceptable. People who have your best interests at heart won't mind if you join in via Zoom or simply make arrangements to get together when things aren't quite so hectic.
Decide What You Feel Comfortable Sharing About Your Holidays in Recovery
At this point, it's likely that your immediate family and close friends know your recovery story. However, you might not feel like sharing all the details with every party guest you encounter. If you don't want to tell everyone that you're newly sober, some possible responses for when you're offered a drink include:
"I'm driving tonight."
"I'm on medication that doesn't mix well with alcohol."
"I need to get up early tomorrow morning."
"I've decided to cut back for health reasons."
Remember that there are many people who don't drink alcohol for reasons that have nothing to do with a past addiction. There's no need to feel as though you'll be judged for politely declining a drink.
Bring Drinks to Share on Your Sober Holiday
Sometimes, people drink at parties just out of habit or because there are no non-alcoholic options available. If you bring non-alcoholic drinks to share, you may find that others join you in your decision to remain sober for the evening. Our Festive Non-Alcoholic Holiday Drink Ideas post has some recipes for you to try at your sober holiday event.
Start a New Sober Holiday Tradition
Recovery is a time of new beginnings, which means it's the perfect time to add new activities to your holiday celebration. This can also help keep you from feeling like you're missing out if you've had to scrap some of your old traditions that were centered around drinking or using. Here are some ideas you might want to consider:
Treat yourself to an adult Advent calendar, so you have something special to open each day. There are calendars tailored to a wide range of special interests featuring everything from high-end makeup to funny socks.
Have a Christmas movie marathon complete with popcorn and gourmet hot chocolate. All Recipes explains how to set up a hot chocolate bar with toppings such as whipped cream, sprinkles, mini marshmallows, and coconut flakes.
Host a cookie exchange with a group of fellow bakers. If you're the competitive sort, have everyone vote for their favorite and offer a small prize for the winner.
Drive around your neighborhood admiring the Christmas light displays.
Get in touch with your crafty side and decorate an entire room of your home with paper snowflakes. You can make your designs freehand or use one of the 30 patterns from DIY Craftsy.
Assemble care packages to deliver to nursing home residents or homebound seniors who could use a dose of holiday cheer. Small treats such as large print puzzle books, warm socks, hand lotion, a deck of cards, and sugar-free candies are much appreciated by those who won't be able to celebrate with their family and friends.
Have a dollar store gift exchange where everyone is challenged to see who can come up with the most creative present for just $5 or $10.
Don't Throw Your Regular Routine Out the Window
The holidays can be hectic, but it's important to remember the wellness-focused habits that help you keep your cravings in check and continue to make progress towards your recovery goals. It's tempting to skimp on sleep, forgo daily workouts, or skip balanced meals in favor of noshing on assorted sugary treats, but this can leave you feeling sluggish, irritable, and vulnerable to relapse. Skipping out on meetings with your treatment team or 12-Step group is even more dangerous.
At St. Joseph Institute for Addiction, we're committed to your success. Graduates of our Pennsylvania residential treatment program have access to a wide range of continuing care resources to help them manage life in recovery, but we encourage you to contact us for additional assistance if you feel like you're starting to struggle. Our goal is to help you face the challenges of recovery with confidence, so you can make the most of what each day has to offer.
Are you or a loved one in need of an alcohol rehab in Pennsylvania? To learn more about SJI Pennsylvania addiction rehab, and our programs, please contact us at (888) 352-3297.