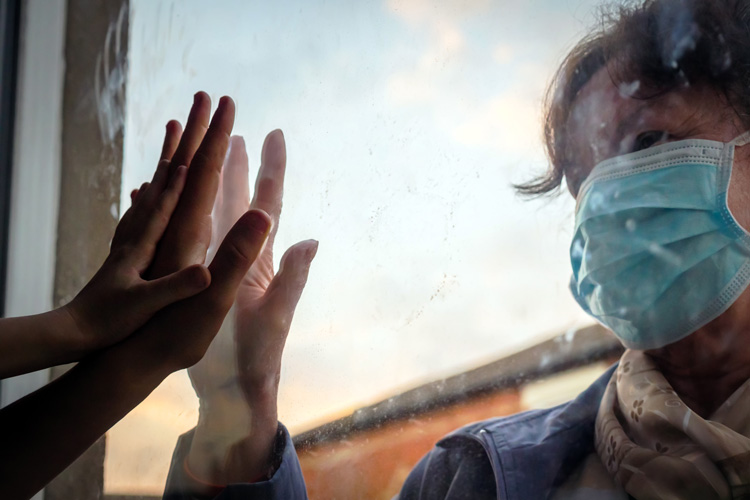 The COVID-19 coronavirus pandemic has affected many aspects of daily life. This has been particularly difficult for people who are struggling with depression, anxiety, and other mental health conditions.
Managing Your Mental Health
While no two people will have the exact same experience, you should be aware of five common pandemic-related mental health challenges. Knowing what factors can place your recovery at risk will help you be proactive about managing your mental health during this uncertain time.
1. Feelings of Helplessness and Defeat
When COVID-19 infections surge, it's easy to get discouraged and fall into the trap of believing nothing you do matters. However, this couldn't be further from the truth. Washing your hands, wearing a mask, and practicing social distancing are vital ways to help keep you and the people around you safe.
It's difficult to be patient, but have faith that things will eventually return to normal. Scientists around the world are working on developing vaccines, and human trials are already underway. In the meantime, turn to your sober support network for a reminder that you are stronger and more resourceful than you give yourself credit for.
2. Lack of Human Connection
Some of us may be more outgoing than others, but humans are collectively wired to have strong social instincts. Going extended periods of time with limited human contact has been shown to have a negative effect on mental health, which is why solitary confinement in prisons is so strictly regulated.
Video calls and online chats can help you stay in touch with loved ones who are currently quarantining. If you want to plan a face-to-face activity, outdoor events with smaller groups that can maintain a six-foot distance are the safest choice. This new way of socializing may take some extra effort, but keeping connected to your sober support network is important to protect your mental health and the progress you've already made in your recovery during this pandemic. Refer to our post, Staying Connected While Staying Safe at Home, for fun COVID-19-compatible social activities.
3. Mental Exhaustion
During a pandemic, there are a million decisions to be made—from how to budget your money in case you lose a source of household income to whether or not it's safe to send your kids to school or daycare. Access to 24/7 news sources often only serves to increase feelings of mental exhaustion, since our brains can only process a limited amount of information before we become completely overwhelmed.
Mental exhaustion is problematic for people in recovery because it can make you less likely to continue the wellness-focused habits that will help you abstain from drugs and alcohol. If you're feeling overwhelmed, give yourself some breathing room with a digital detox. Spending time meditating, praying, or exploring the great outdoors instead of staring at a screen can give you the clarity you need to continue making the choices that are best for you and your family.
4. Loss of Privacy at Home
With many people working from home and children engaged in distance learning, it's likely that your living space feels a bit more cramped than normal. This is bound to lead to tension. Even the most extroverted people among us crave privacy from time to time.
Even if your home is small, it's vital that you try to carve out personal space for each member of your family. Foldable room dividers or curtains hung from the ceiling can help create private spaces within larger rooms. Investing in noise-canceling headphones and "do not disturb" signs can also help reinforce the boundaries you've set.
5. Boredom
Boredom is a common complaint in the early stages of recovery, and the coronavirus pandemic has only exacerbated this problem. With many in-person events and activities canceled, you may find yourself wondering how to fill the empty hours in your day.
Although any hobby you enjoy is beneficial to your mental health, especially during this pandemic, domestic activities became exceedingly popular after quarantine restrictions were first implemented. When you're spending more time at home, it makes sense to create an environment that is comfortable and inviting. Organizing or decluttering your living space, tackling a few overdue home improvement tasks, refinishing old furniture, creating new artwork for your walls, planting a garden, or trying out new recipes in the kitchen can help you fill your empty hours while providing a tangible sense of accomplishment.
We're Here to Help
Since we're classified as an essential service provider by the state of Pennsylvania, St. Joseph Institute for Addiction will continue to remain open throughout the coronavirus pandemic. We are following all CDC-recommended protocols to keep staff and clients safe, which lets us continue to offer evidence-based substance abuse treatment to men and women struggling with drug or alcohol addiction. Whether you're thinking about seeking treatment for the first time or have experienced a relapse and need help getting back on track, we can provide the support you need to continue moving forward in your recovery journey.
To learn more about SJI addiction and mental health treatment in PA, and our programs, please contact us at (888) 352-3297.