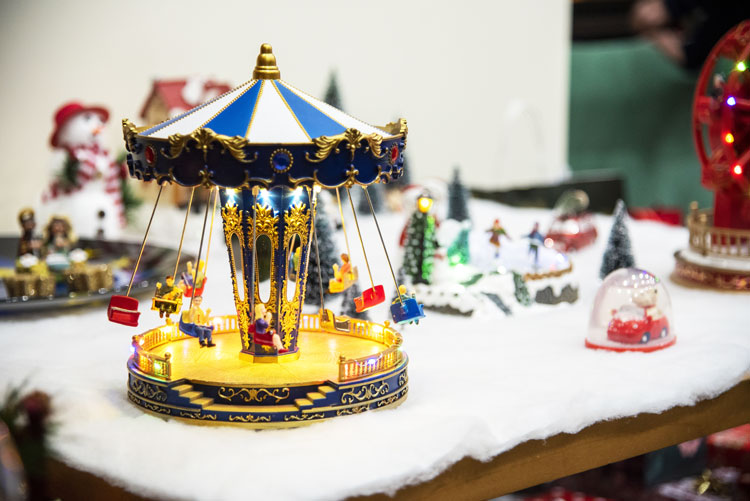 Although pop culture often makes it sound like the holidays are a time of endless joy, the time between Thanksgiving and New Year's Day is difficult for many people. Family conflicts, financial worries, and the stress of living up to the expectation of creating "perfect" memories can make emotions run high—even for people who aren't currently dealing with all the challenges that come with being in recovery.
The Holidays: 2020 Edition
At St. Joseph Institute for Addiction, we understand that this will be a holiday season unlike any other. We encourage all of our clients to be proactive about managing their mental health during this time so they can continue to work towards reaching their recovery goals and making the most of each day.
Embrace What You Love
There's no "right" or "wrong" way to celebrate the holidays. If baking stresses you out, it's fine to order a plate of store-bought cookies. If you hate wrapping presents, put them in pretty gift bags and call it a day. Your goal should be to do more of what makes you happy—whether that's listening to your favorite seasonal music or watching classic holiday specials while enjoying a cup of hot cocoa.
Create New Traditions
If you're struggling to find anything you like about the holiday season, this is a great time to create new holiday traditions. You're not tied to continuing the same activities year after year—especially if they trigger unpleasant emotions that could put your sobriety at risk. Some pandemic-friendly holiday traditions to consider include driving around the neighborhood to admire the Christmas light displays, making handmade decorations for your home, buying everyone in your family matching pajamas, or organizing a socially distanced cookie swap with a group of friends.
Set Firm Boundaries
Other people do not have the right to treat you poorly—even if they're family members or longtime friends. You are not required to spend time with toxic people, even on a holiday. You may have made some mistakes in the past due to your substance use disorder, but you deserve to be surrounded by people who will love and support you as you continue to work towards self-improvement. When you start setting firm boundaries for yourself, you're likely to see a drastic improvement in your mental health.
Remember Your Blessings
We talk a lot about gratitude during the weeks leading up to Thanksgiving, but being grateful is something we should all strive for on a year-round basis. Take time to write in your journal each day about how you're feeling and what you are most grateful for—whether it's your continued sobriety, a newfound hobby, playing with your pet, or enjoying a day of beautiful weather. Consciously appreciating blessings both large and small will help you keep a more balanced perspective during the holiday season.
Connect with Your Spiritual Side
Regardless of your particular religious beliefs, the holidays can be a good time to turn to faith in a higher power to find the peace you deserve. Even if you don't currently attend church regularly, most holiday services will eagerly welcome newcomers. If you're at high risk for COVID-19 complications and not comfortable attending large in-person gatherings, there are still a number of places offering online streaming worship services. Facebook seems to be a particularly popular venue for the live streaming of services during the pandemic.
Make Someone Else Merry
When you're struggling, it can be helpful to take a break from your problems and focus on doing something kind for others. For example, you could donate a toy to Toys for Tots, shovel snow for an elderly neighbor, or take a plate of treats to a frontline worker who has been risking their own safety to help others during the COVID-19 pandemic. Spreading joy and kindness will help you feel more festive.
Don't Forget to Schedule Time for Self-Care
The holiday season can seem like a nonstop flurry of activity, but it's vital that you take time to relax and decompress. Moving from one activity to another is a recipe for burnout. Make sure you're scheduling time for exercise, sleep, and your favorite stress-relieving hobbies. Continue to put your sobriety first by scheduling holiday activities around your recovery-related obligations such as 12-Step meetings and appointments with your counselor.
Always Have an Exit Strategy During the Holidays
If you're still struggling to control cravings for alcohol or drugs, think about how you'll handle situations that could put your sobriety at risk during the holidays. For example, your exit strategy might involve calling your sponsor, talking to a trusted friend, or finding a quiet place to go through some deep breathing exercises. Knowing what your options are if your emotions start to get the best of you can help you face each day with confidence.
Looking for an alcohol rehab in Pennsylvania? To learn more about SJI, and our programs, please contact us at (888) 352-3297.