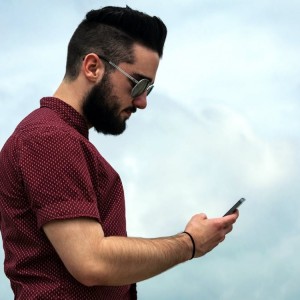 Being in recovery means rethinking every aspect of your daily routine, including how you use social media. Your time online has the potential to either be a tool for sobriety or a threat to the recovery process.
Advantages of Social Media in Recovery
In some cases, social media can be an aid in the recovery process. Social media might be beneficial if:
You use social media to stay connected to family and friends who live far away but want to help support your recovery.

You use social media to get support when you're struggling with specific issues related to your sobriety.

You participate in private accountability groups.

You read and share information about the nature of addiction.

Social media allows you to pursue specific hobbies that relieve stress, such as following craft sites to get ideas for new projects or swapping recipes with a cooking buddy.
Disadvantages of Social Media in Recovery
Social media may seem like an inescapable part of modern life, but unhealthy online behaviors can be a threat to your sobriety. It might be wise to limit your use of social media if:
Seeing pictures from parties or memes about drinking and drug use triggers cravings.

You're being contacted by people who aren't supportive of your recovery efforts.

You feel depressed and discouraged when you compare yourself to posts in your newsfeed.

You've become a victim of cyberbullying.
Substitute addictions or addiction replacements are a common problem in the early stages of recovery. This involves replacing alcohol or drugs with destructive behaviors such as binge eating, gambling, compulsive shopping, or Internet addiction.  If you haven't addressed the unconscious emotional issues contributing to your addiction, you may be at risk for developing a substitute addiction to social media.
Not all Sites Are Created Equally
Not all social media sites are used in the same way. For example, LinkedIn is a valuable tool for a job search after leaving residential treatment and Pinterest can help inspire you to find new hobbies. However, one recent study found that cyberbullying is most common on Instagram, Facebook, and Snapchat.
If you're looking a positive social media environment, you may find it more useful to gravitate towards specialized networks for people in recovery. For example, Sober Grid is a social networking app for people in recovery that uses your smartphone's GPS capabilities to let you connect with people near you who are also in recovery from drug or alcohol addiction. You can use the site to find a ride to a 12-Step meeting, get help dealing with cravings, or find people with similar interests.
If you're struggling to figure out how to socialize with drugs or alcohol, Meetup.com may be able to help. This site lets you search for local book clubs, workout buddies, cooking groups, and any other special interest meeting you can imagine. If you're not sure what type of sober socializing you'd be interested in, the "Popular Meetups Nearby" feature lets you browse through what's going on in your area.
Dating in the early stages of recovery is typically discouraged. However, if you're feeling confident in your sobriety and ready to start searching for someone special, Sober can help. This dating site caters to sober singles, so you can connect with people who share your commitment to recovery.
Saying Safe on Social Media
When you're using social media as a recovery tool, consider the following safety tips:
Popular social media sites are often targets for fake news, financial scams, and/or identity theft schemes. Review USA.gov's

online safety tips

to learn the best ways to protect yourself.

Employers often check social media for information about prospective candidates. If you'd prefer to keep your recovery private, consider using an alias and avoiding posting photos or personal details that may confirm your identity.

If you're arranging to meet a person you've connected with online, always plan to meet in a public location. Bringing a trusted friend along or informing someone of where you're going and who you plan to meet are also good safety precautions.
Making the Decision that's Right for You
Deciding what role social media should play in your recovery takes a great deal of self-reflection. You need to be honest with yourself about your online habits and how you feel after using social media. If you're undecided, consider doing a "digital detox" where you abstain from social media for one week, one month, or another predetermined time period. Take notes on your thoughts and recovery progress during this time, then use these insights to figure out the approach that's right for you.
By Dana Hinders
To learn more about our programs, please visit our website.
Related articles: