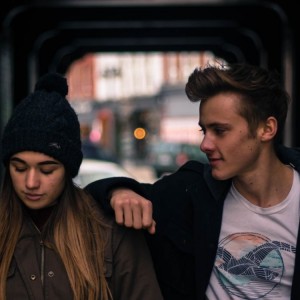 The term high functioning addict refers to someone who is outwardly successful while inwardly struggling with addiction. In contrast to the stereotypical vision of an addict as someone who is disheveled in appearance, struggling financially, and frequently in trouble with the law, a high functioning addict appears to have it all together.
People of all ages can be high functioning addicts, but this problem is most often seen with teens abusing drugs or alcohol. Teens can be high functioning simply because they have fewer responsibilities to juggle. However, once a teen heads off to college or the workforce, it will likely become more apparent that a problem exists.
Signs of a High Functioning Teen Addict
Learning to identify the signs of a high functioning addict can help you get treatment for your teen before drug or alcohol abuse takes over his or her life. Here's what to watch for:
Seeming ill or irritable in the morning. Many teens dislike waking up early for school, but a teen with a drug or alcohol problem may complain of constant headaches, irritability, and fatigue during the morning hours. This could be the signs of withdrawal, which occurs when an addictive substance leaves the body.
A new group of friends with drinking or drug issues. Hanging out with a crowd that likes to "party" indicates that your teen is likely engaged in risky behaviors. Peer pressure can be a powerful motivator for young people.
Avoiding time with parents or concerned adults. A teen who is hiding an addiction may make excuses to avoiding spending time with people who have expressed worry about his or her drug or alcohol use. Your teen may wish to avoid a confrontation or be trying to protect others from knowing the truth.
Unexplained finances. A teen who has no job, but suddenly seems flush with cash may be dealing to support a drug habit. Items that go missing in your home or cash that disappears from your wallet may also indicate your teen is abusing drugs or alcohol.
Losing interest in sober hobbies. If your teen suddenly stops wanting to participate in extracurricular activities at school or past hobbies at home, this may suggest a preoccupation with drugs or alcohol.
An extreme desire for privacy. Although teens are entitled to some privacy, a teen who won't answer basic questions about his or her whereabouts may have something serious to hide. Monitoring phone and computer usage may be necessary for your teen's safety.
Convincing an Addicted Teen to Seek Help
A young high functioning addict is likely to be in deep denial. He or she may think that everything is under control, especially when school work and relationships with friends seem to be fine. However, the following signs indicate a problem regardless of how things appear to the casual observer:
Your teen believes drugs or alcohol are necessary to relax.

Your teen forgets what happened while he or she was under the influence.
Your teen makes poor decisions while under the influence, such as drinking and driving.
Your teen drinks or uses drugs when he or she didn't intend to.
Your teen develops a tolerance or needs more of the abused substance to experience the same effects.
Your teen feels ill or experiences other designs of withdrawal when unable to use.
Planning an intervention is an excellent way to encourage a teen to seek treatment. An intervention is a structured meeting where parents, grandparents, siblings, teachers, coaches, friends, and other concerned parties come together to express their concerns and present a plan for treatment. This is done without judgement or accusation, but consequences are given for refusal. Review our post on How to Plan an Intervention to learn more.
How Treatment Promotes a Lasting Recovery
Addiction treatment depends on specific substance being abused and if a teen has any special considerations such as a co-occurring mental health disorder. However, the process typically begins with medical detox to clear the body of the addictive substance. During detox, a team of medical professionals provide 24/7 supervision and emotional support.
After detox, a teen will enter residential treatment. Individual and group therapy helps a teen learn the coping skills necessary to lead a fulfilling sober life. Holistic treatments such as music or art therapy help reinforce key lessons. Family therapy can help promote positive communication and break patterns of enabling or codependency.
Residential treatment is followed by a detailed aftercare plan that involves outpatient therapy, 12-step groups, and various community-based recovery resources. This helps create the support system necessary for a lasting recovery.
If you're concerned about your teen's drug or alcohol use, St. Joseph Institute for Addiction can help. Contact us today to learn more.
By Dana Hinders
Related articles: