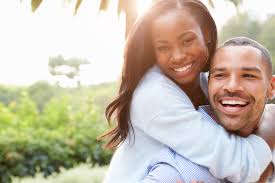 Addiction is not just a physical affliction nor is it only emotional or mental. When it comes to recovering from drug or alcohol abuse, a successful comprehensive plan should include ways of understanding and treating your body, mind, and spirit.
That's why gaining the ability to stop using drugs and alcohol is just one part of the whole-person care recovery process. By the time you enter a treatment facility, your addiction has taken over your life and has consumed your every waking moment. Your personal, professional, and social lives have all been but damaged.
Whole-Person Care Approach
Because addiction disrupts every part of an addict's being, treatment must address the needs of the entire person for it to be successful. The goal of treatment is to provide you with an environment where you can heal, restore, and renew your life.
Similar to a holistic recovery, the whole-person approach builds on the realization that addiction is only a symptom of a much larger problem. According to the National Institute on Drug Abuse (NIDA), one of the principles of effective addiction treatment is placing the emphasis on the multiple needs of a person, not just on his or her drug use. This includes a person's medical, psychological, social, vocational, and legal issues. It is also important to make sure the treatment is suitable to a person's age, gender, ethnicity, and culture.
While no single addiction treatment is suitable for all addicts, this program works with the client's preferences and ideas. Some courses of treatment include:
Cognitive behavioral therapies
Medication management
Detoxification
Individual, family, and group therapy
Personal training and cardiovascular exercise
12-step programs
Alternative therapies such as animal assistance, art, or sports
Meditation
Treating the Whole Body
This type of treatment combines traditional and alternative-based therapies with a slant toward natural treatments and remedies instead of relying solely on pharmaceutical ones. The whole person care approach focuses on treating:
Mind: Specialists work with you to determine what led you to seek out substances in the first place. You can learn a new skill set for handling problems and challenges in your life.
Spirit: Besides counseling for your recovery, you may also receive treatments to help with stress, depression, anxiety, or similar conditions. Treatment options may include meditation, yoga, acupuncture, and spiritual instruction.
Body: Treatments such as nutritional education, exercise, massage, and a healthy diet help promote your well-being. Your body will probably be in need of repair and recuperation after being ravaged by alcohol or drugs. A strong body can help defend all types of illnesses and conditions.
How This Approach Works
The whole person care approach to recovery is a long-term treatment that focuses on self-improvement. It helps you identify the causes of your addiction, understand its triggers, and create a recovery plan. This program can help patients by:
Stopping the addiction earlier rather than later
Understanding the events that led to your substance abuse
Coping with triggers through relaxation, thought disruption, and visualization
Finding alternatives to drug and alcohol abuse
By working to bring the natural balance back to your life, empowering change, and building self-esteem, this approach has been shown to provide long-term recovery solutions instead of a short-term reprieve.
Addressing Other Health Issues
Those with addictions have the same medical issues as non-addicts, but their symptoms may be elevated because regular health care isn't sought. About 45 percent of Americans seeking substance abuse treatment have been diagnosed with a co-occurring mental and substance use disorder.
Dental care is another health problem often plaguing addicts. For instance, if you are addicted to opioids, you may wind up with a dry mouth since this is one of the side effects. If your body does not produce enough saliva, bacteria will grow and cause tooth decay. Oftentimes, you won't be thinking about brushing your teeth when you are addicted to drugs or alcohol. A whole-person approach to recovery will help address all related health issues, often by putting you in touch with other health specialists who can treat other concerns.
To learn more about our programs or for a campus tour  of St. Joseph Institute, please visit our website. You can also call us directly at 877-727-4465.