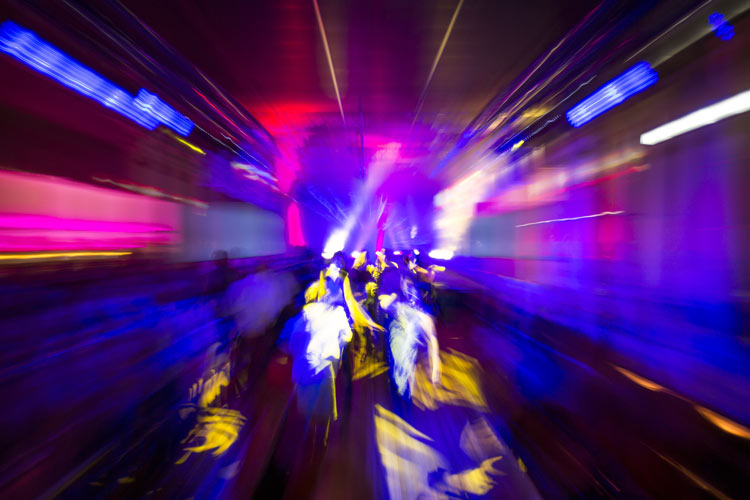 The term club drugs is often used to refer to drugs that are primarily used at nightclubs, concerts, bars, parties, and raves. LSD, GHB, Rohypnol, ketamine, ecstasy (MDMA), and methamphetamine are some examples of common club drugs.
Club Drug Dangers
Young people who experiment with club drugs out of a desire to fit in, unwind, and have fun with friends seldom understand the risks associated with their behavior. Internet websites often contribute to the spread of misinformation regarding the safety of the most common club drugs. For example, one popular website falsely claims that ecstasy is not addictive and is less dangerous than engaging in watersports or giving birth.
The specific risks associated with club drugs depend on the substance being abused but can include:
An arrest for illegal drug possession
Cognitive damage
Worsening of mental health disorders such as anxiety and depression
Accidental injury
Car accidents
Cardiac or respiratory damage
A potentially fatal overdose
In addition, sexual assault continues to post a significant risk for individuals who use club drugs—especially young women. GHB, Rohypnol, and ketamine are often referred to collectively as "date-rape drugs" because of their established link to sexual assault. These drugs are offered to victims to make it easier to physically overpower them and to blur their memory of the attack. Some victims take the drugs willingly, while others have them slipped into a drink without their knowledge or consent.
Signs of Addiction
Club drugs are often consumed impulsively while partying as part of a large group. Sometimes, individuals will stop their substance use with minimal issues when they're removed from social settings where drugs are widely available. However, all club drugs pose a risk of addiction.
Some common signs that your loved one is suffering from a substance use disorder include:
Having cravings for drugs
Using multiple substances together in search of a stronger high
Ignoring responsibilities at work or school to spend more time using
Lack of interest in hobbies or special interests that one previously enjoyed
Canceling plans with others to spend more time with people who engage in drug use
Financial troubles related to the amount of money spent on club drugs
Poor personal hygiene
Irregular sleep patterns
Sudden changes in appetite
Erratic moods
Becoming angry or defensive when confronted with concerns about substance abuse
Being unable to regulate drug use, despite a sincere desire to do so
Feeling as though substance abuse is necessary to feel "normal"
Convincing Your Loved One to Get Help
If you're worried about a loved one's use of club drugs, don't be afraid to speak up. Substance use disorders are chronic illnesses. They are not caused by a lack of willpower or any sort of character flaw. Your friend or family member needs access to evidence-based treatment to break free from the burden of addiction and begin living a wellness-focused lifestyle.
Often, an intervention is the most effective way to convince a loved one to seek treatment. This is a structured meeting where friends and family members gather together to express their concerns, urge the person to seek treatment, and state what the consequences will be if they refuse to get help. Our How to Plan an Intervention article offers guidance, but professional interventionists are also available if needed.
Treatment Options
Effective addiction treatment must be personalized to fit individual needs. However, treatment generally begins with detox to rid the body of drugs and alcohol. Medical professionals provide 24/7 supervision to make sure the process is as safe and comfortable as possible.
After detox, individual, group, and family therapy helps the person build the skills necessary for a lasting recovery. At St. Joseph Institute for Addiction's Pennsylvania residential treatment center, therapy discusses topics such as coping with cravings, managing stress, dealing with past trauma, socializing while sober, building a strong support system, and creating a routine that promotes a healthy lifestyle.
Graduates from residential treatment have access to a range of services designed to ease the transition back to independent living. Our relapse prevention and continuing care program provides ongoing counseling support, alumni gatherings, online recovery education programs, and access to Trac9 assessments to identify potential relapse triggers. The recovery process may be full of challenges, but we're here to provide support through every step of the journey.
To learn more about SJI Altoona drug and alcohol treatment center, and our programs, please contact us at (888) 352-3297.