"I kept trying to figure out how to stop drinking on my own and finally had to admit that I couldn't.  Working with my counselor, I came to understand why I used alcohol and began to change in ways that let me to regain control of my life."
Successful rehab from alcohol dependence requires each person to identify and learn to manage the emotions that drive the desire to drink.  For this reason, our inpatient alcohol rehab program has a strong focus on one-on-one counseling that enables the individual to address their unique issues.
We help each individual progress through the steps that will be necessary to live without alcohol – and its destructive power in their life.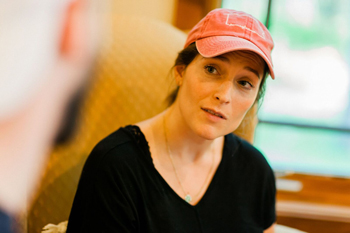 Our alcohol detox program is managed by a Board Certified physician and has 24/7 medical staffing.  Using a combination of medications and holistic treatments, individuals move rapidly through this first stage of addiction recovery with minimal discomfort.
We recognize that alcohol dependence is a disease with physiological and psychological causes and symptoms.  Our rehab program addresses all of these causes and also teaches people how to stop drinking by managing the symptoms that so often lead to bad behavior and relapse.  We do not judge or condemn but strive to help each person discover their true self and find the path to a fuller, richer life where the attraction to addictive behavior can be managed.
Rehab for alcohol dependence begins with a medically supervised detox program and then transitions to a rehab program that focuses on education, healing and relapse prevention.  We are very proud of the success among our graduates.  The majority are living their recovery, demonstrating that addiction can be beaten!