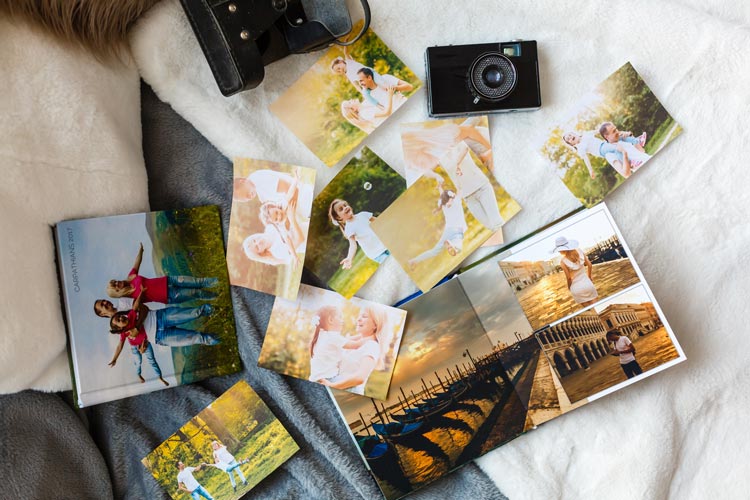 The loss of a loved one is already considered one of the most painful experiences a person can go through, but the grieving process has been complicated for many by the uncertainty surrounding the COVID-19 coronavirus pandemic. If you're mourning a friend or family member who has recently passed, it's important to proactively manage your grief and your recovery so you can reduce the risk of relapse.
Finding a Way to Honor Your Loved One's Memory
Due to COVID-19 restrictions, your loved one may not be having a traditional funeral service. Finding a new way to honor their memory can help you move forward. Some ideas to consider include:
Create a memorial work of art. A painting, poem, or song can be a lovely tribute to someone you've lost. You may also consider incorporating your loved one's personal effects into your creative project, such as making a pillow, blanket, or teddy bear from their clothing.
Donate to a charitable cause your loved one supported. Charitable donations give you a chance to turn your grief into something that makes a difference in the world. For example, a memorial scholarship could give a needy student a chance to further their education. Gathering a group of friends and family together to support this type of donation can maximize your cumulative impact.
Assemble a scrapbook of special memories. A scrapbook provides a tangible keepsake that honors your loved one. Memorial scrapbooks are particularly appropriate when you've lost an older family member and wish to keep their memory alive for your children.
Create an online memorial. A memorial website, blog, or Facebook page can give you a space to share memories and reminisce with others who are also mourning the loss of your loved one.
Plant a memorial garden. If you have the space, a garden can be a lovely tribute. You can choose specific plants and flowers that your loved one enjoyed or that reflect their favorite colors and fragrances. Adding a bench or seating area will give you a quiet place to reflect for many years to come.
Share their favorite things. Look for ways to share your loved one's hobbies and special interests with the world. For example, if your loved one had a favorite book, donate a copy to the local library. If you often played a certain board game or card game together during family get-togethers, donate copies to local groups serving children and needy families. If they had a favorite soda, candy bar, or snack, make "care packages" with these treats to pass to others in your community as a random act of kindness.
Staying on Track With Your Recovery
Unfortunately, the grieving process doesn't come with a specified timeline. It's normal to have good days and bad days as you mourn your loss, but the following tips can help you reduce the risk of relapse during this difficult time.
Let your faith bring you comfort. At St. Joseph Institute for Addiction, we encourage all of our clients to turn to their faith as a source of comfort as they navigate the different stages of the recovery process. Our faith-based program stresses that a connection to a higher power can help you discover meaning and purpose for your life. During times of grief, sorrow, and loss, your faith can prove invaluable in helping you mourn your lost loved one.
Stick to your routine. Routines provide a sense of stability in times of crisis, so stick to your regular self-care routine as much as possible. This means eating healthy meals, exercising, and getting sufficient sleep, as well as attending your regularly scheduled recovery appointments.
Get an accountability buddy. It's not easy to stay on track with your recovery when it feels like your world has been turned upside down—especially when coronavirus restrictions have you spending so much time by yourself in your own home. Ask your 12-Step sponsor or a friend you trust to check in with you at a specific time each day. Knowing that there's someone looking out for you will help you find the strength to continue moving forward.
Share memories of happy times. Family, friends, neighbors, and colleagues will likely offer condolences after your loss. Accept their offers of meals, assistance with childcare, and a shoulder to cry on with a grateful heart. Staying connected with people who also knew your recently deceased loved one is particularly important since sharing memories of happy times can help you process your grief.
Ask for help. To be successful in recovery, you need to become comfortable asking for help when you're struggling. If you're finding it difficult to manage cravings or thinking about turning to drugs and alcohol for comfort after the loss of a loved one, the best thing you can do is seek immediate assistance from a qualified counselor or therapist. At St. Joseph Institute for Addiction, our Pennsylvania substance abuse treatment program includes a full range of continuing care and relapse prevention services designed to support our clients in whatever challenges they are facing as they work to build lives free from the burden of substance abuse.
To learn more about SJI inpatient alcohol treatment in Pennsylvania, and our programs, please contact us at (888) 352-3297.