Your Recovery Journey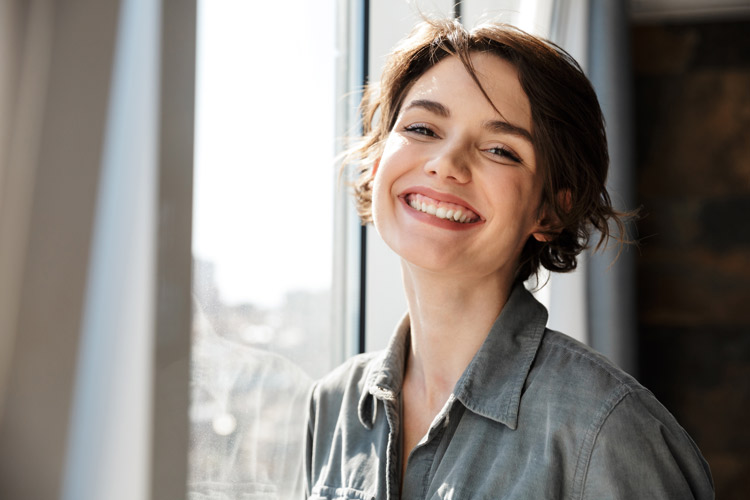 For most people, a substance use disorder develops slowly. The casual use of drugs or alcohol as a way to relax or have fun with friends starts to turn into a coping mechanism for dealing with everyday stressors. Then, substance abuse begins to take over every aspect of life—leading to damaged relationships, financial struggles, career difficulties, legal problems, and/or negative health effects.
Because addiction doesn't develop overnight, it's important to realize that recovery will be an ongoing process. You're making a major change in your lifestyle, which is why we recommend you keep the following tips in mind to help you respect your personal journey towards a brighter future.
Think of Recovery as a Process
It can be helpful to think of your recovery as an ongoing process with multiple steps. Much like how an accomplished artist can spend several months on a painting or your favorite author can edit and revise a novel for a year or more, you are working towards creating a better future for yourself. If you encounter challenges, this does not mean you should give up. It simply means you need to refine your process to better reflect what you're up against.
The process focus can also help when you are working on building specific wellness-focused habits that help support your recovery. It is notoriously difficult to change your diet or to start an exercise routine—even for people who aren't dealing with the additional challenge of being in recovery. Focusing on moving through the process one step at a time keeps you from becoming overly discouraged by setbacks.
Keep a Journal of Your Recovery Journey
We often recommend journaling as a way to promote self-reflection and personal growth in recovery. Over time, your journal becomes a tangible representation of your recovery journey.
In recovery, changes happen slowly. Your cravings gradually become less intense. You slowly start to feel more confident in your ability to cope with your emotions without turning to addictive substances. Your health improves, and your relationships with loved ones start to heal.
You deserve the chance to celebrate all that you've accomplished. Get in the habit of reviewing your journal entries periodically to reflect on how far you've already come. Choose a day that's easy to remember, such as the monthly anniversary of your sobriety.
Surround Yourself with Positive Role Models
To put your sobriety first, you need to be around people who understand the importance of what you're trying to accomplish. This may mean ending relationships with friends and family who are actively using or who engage in toxic behaviors that undermine your recovery efforts.
Developing a connection to the recovery community is a vital part of your journey. At St. Joseph Institute for Addiction, we offer alumni programming to encourage graduates of our Pennsylvania residential addiction treatment center to continue building on the friendships they've made during their time with us. We also encourage participation in 12-Step groups or self-help programs such as Alcoholics Anonymous, SMART Recovery, and Celebrate Recovery as a way of expanding their sober support network.
While people who are in recovery themselves have added insight into the challenges you're facing, be careful to avoid limiting your circle. People with positive attitudes who are committed to healthy lifestyles and can sincerely support your efforts at self-improvement are valuable allies in their own right. There's no such thing as having too much support as you work towards becoming the best possible version of yourself.
Strive for Progress, Not Perfection
Making mistakes is part of what it means to be human. If you relapse, this doesn't mean that you're doomed to struggle with addiction forever. Addiction is a chronic illness with complex biological and environmental triggers. Relapse is often a normal part of that treatment journey because it can take time to figure out what approach works best for a person's unique needs.
After a relapse, it's understandable to feel discouraged. However, you must resist the urge to get trapped in a cycle of negative self-talk that undermines your confidence. Work with your treatment team to analyze what went wrong and develop a plan for how you can best move forward.
Ask for Help
Your recovery journey is one-of-a-kind, but you're not alone in this process. When you're struggling, know that your treatment team is here to help. St. Joseph Institute for Addiction provides a wide range of continuing care services to support the transition back to independent living, and we're happy to answer any questions that you might have about how to deal with specific issues you are facing.
Our team has many years of experience in addiction recovery, behavioral health, pain management, and the treatment of co-occurring conditions. We believe that a lasting recovery requires ongoing attention to each individual's specific physical, mental, emotional, and spiritual issues. There's no shame or judgment here—just the personalized attention you need to be successful in building the foundation for a lasting recovery.
Are you or a friend searching for a faith-based rehab in Pennsylvania? To learn more about SJI Pennsylvania addiction rehab, and our programs, please contact us at (888) 352-3297.