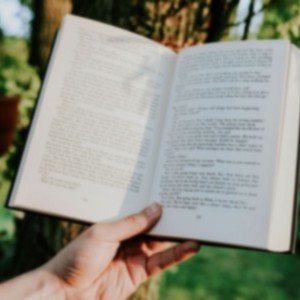 There are thousands of self-help books promising to teach readers the secret to leading a better life, including many dealing with addiction recovery. Although you can't cure drug or alcohol addiction simply by reading a book, self-help books can increase your understanding of addiction and help you figure out ways to handle cravings, codependent family relationships, and the challenges of mental health disorders like anxiety and depression.
6 Addiction and Recovery Self-Help Books to Add to Your Reading List
If you're in the early stages of recovery, the following titles can help you stay motivated and on the right path to building a successful sober lifestyle.
1. Unbroken Brain: A Revolutionary New Way of Understanding Addiction by Maia Szalavitz
Published in 2017, Unbroken Brain is a New York Times bestseller by one of the premier American journalists covering addiction in America. Szalavitz has written for TIME.com, New York Magazine, VICE, Scientific American, Psychology Today, and The Guardian among others. She is also in recovery herself, giving her a personal perspective on this complex issue.
Unbroken Brain reviews recent scientific research to make the argument that addictive behaviors fall on a spectrum, much like autistic behaviors. The author states that instead of suffering from a "broken brain" or being afflicted with an addictive personality, someone abusing drugs or alcohol has a learning disorder that can be addressed with targeted treatment.
2. Sober For Good.: New Solutions for Drinking Problems — Advice from Those Who Have Succeeded by Anne M. Fletcher
Featuring advice from recovering alcoholics of many different backgrounds, Sober for Good shows that recovery is possible for everyone. Sober for Good is often recommended by people who don't feel that the 12-step approach of AA is the right fit for their needs but aren't sure what alternatives are available.
Fletcher has been featured on The View, Good Morning America, CNN, and other national media programs. She is an award-winning health and medical writer, speaker, and consultant on the topics of addiction and lifestyle change.
3. Living with Co-Occurring Addiction And Mental Health Disorders: A Handbook for Recovery by Mark McGovern
Co-occurring disorders such as PTSD, depression, and anxiety are common among people seeking treatment for drug and alcohol addiction. Although a dual diagnosis can present challenges for recovery, having a co-occurring disorder doesn't mean that sobriety isn't a realistic goal.
McGovern explains how co-occurring disorders can affect the recovery process while stressing the importance of working with your treatment team to set achievable goals, create a support network, and make positive changes that support your recovery. A Professor of Psychiatry and of Community and Family Medicine at the Geisel School of Medicine at Dartmouth, his professional career is devoted to research into the needs of persons with co-occurring disorders.
4. Willpower's Not Enough: Understanding and Overcoming Addiction and Compulsion by Arnold M. Washton
Washton seeks to dispel the oldest and most persistent myth in addiction recovery: No matter how badly someone wants to change, willpower along can't cure a drug or alcohol addiction. Addiction represents a desire for a change in mood, which means recovery must involve addressing the underlying issues that contributed to unhappiness with one's current lifestyle.
Willpower Is Not Enough was first published in 1990, but each printing has involved updating the information to reflect contemporary views. The title is regularly recommended by members of 12-step groups as well as people who struggle with process addictions such as gambling addiction and sex addiction.
5. Beyond Addiction: How Science and Kindness Help People Change by Jeffrey Foote, Carrie Wilkens, Nicole Kosanke, and Stephanie Higgs
Attempting to shame or punish people with a substance use disorder is a popular approach, but it's one that never works. Beyond Addiction explains why positive reinforcement and kindness are more effective than "tough love" in promoting a lasting recovery. The book draws on the authors' 40 collective years of research and clinical experience to promote progressive treatment approaches that make lasting change possible regardless of past struggles.
In addition to offering valuable insight for individuals in recovery by stressing the value of positive affirmations, Beyond Addiction provides a guide for friends and family of recovering substance abusers who wish to learn more about how they can best support their loved one's sobriety.
6. Recovery: Freedom from Our Addictions by Russell Brand
If traditional self-help books are too dry for your tastes, Russell Brand's humorous and entertaining approach may be just what you need. Part memoir and part self-help guide, Recovery advocates the 12-step approach to sobriety by explaining in great detail how the steps can apply to your life.
An English comedian, actor, and radio host, Brand has been an outspoken recovery advocate due to his own struggles with heroin, alcohol, sex, and food addictions. As part of his activism in the recovery community, he opened a nonprofit coffee house in London operated by people in abstinence-based drug abuse recovery programs.
Understanding the Limits of Self-Help Books for Addiction Treatment
Although self-help books do offer some important benefits in recovery, they should not be used as a replacement for traditional forms of addiction treatment. Detox, counseling, and holistic treatments provide the best foundation for sobriety.
Self-help is only effective when a person can:
Clearly identify the problem

Approach treatment logically

Dedicate the necessary time and energy to achieving the desired results
Someone who is actively abusing drugs or alcohol is suffering from impaired impulse control, critical thinking, and problem-solving skills. He or she is likely in deep denial about the extent of the addiction and will continue patterns of substance abuse despite any negative consequences that occur.
If you wish to use self-help books as part of your addiction recovery, they are best incorporated into your aftercare plan for maintaining sobriety following residential treatment.
By Dana Hinders
To learn more about our programs, please visit our website.
Related articles: